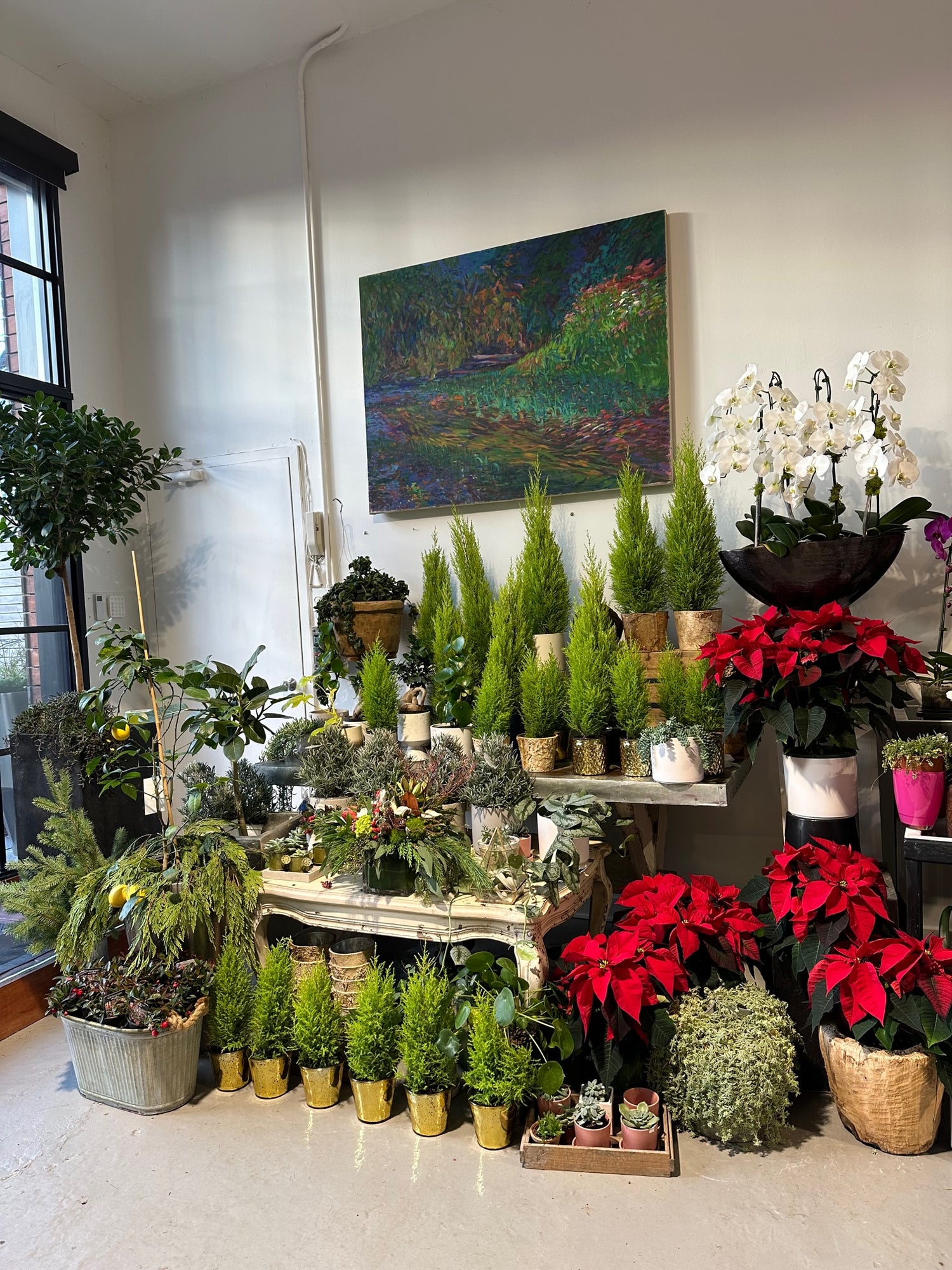 We've moved to 184 Munro St.
Come visit us at the largest family-run flower shop in the heart of the east end, in Toronto. Now located at 184 Munro St. (near Broadview & Gerrard), our new space allows us to host workshops, and showcase our unique selection of top-quality flowers, premium orchids and an eclectic mix of plants.
We're ready to help you ring in the holidays, shop online or give us at call at 416-461-1541 for delivery or in-store pick-up!
Shop Our Holiday Collection